INVITATION TO RLB ALL ACCESS
We have loved interacting with you as a part of the 12 Week Series, and are even more excited to continue to create new video resources and grow our connection with God together.
As our way of saying thank you for being a part of the RLB community, we wanted to give you the subscription at a discount. Use the Promo Code RLBFAM to save $5 EVERY MONTH for the lifetime of your subscription. (Offer expires by 9.30)
"When I started Flyleaf, (at the time we were called Passerby) I took Psalm 1 seriously which says "If you meditate on the scripture day and night everything you do will be successful." So we started every Thursday night band practice with a weekly bible study. We would watch a video of Beth Moore or Rick Warren or someone like that talking about the Bible while we ate Little Caesars $5 hot and ready pizza's together in our drummer James's living room.
The videos made group study easy and sparked meaningful conversations that helped us get to know each other better. Because of that we wrote better music, and in general just became a better band. We saw first hand the promise of Psalm 1 come to life in Flyleaf.
When we first started Flyleaf we lived on $50 a week. If we would have had a resource like Reflect Love Back, the five of us could have each pitched in 5 bucks a month to do studies instead of the hundreds of dollars we had to scrape together to buy the studies we did back then.
I want to make Reflect Love Back as accessible as possible to as many as possible. We are always trying to do this better. That's why we have changed the RLB model to a subscription. You are Reflecting Love Back so beautifully and I am so thankful to be part of this community."
- Lacey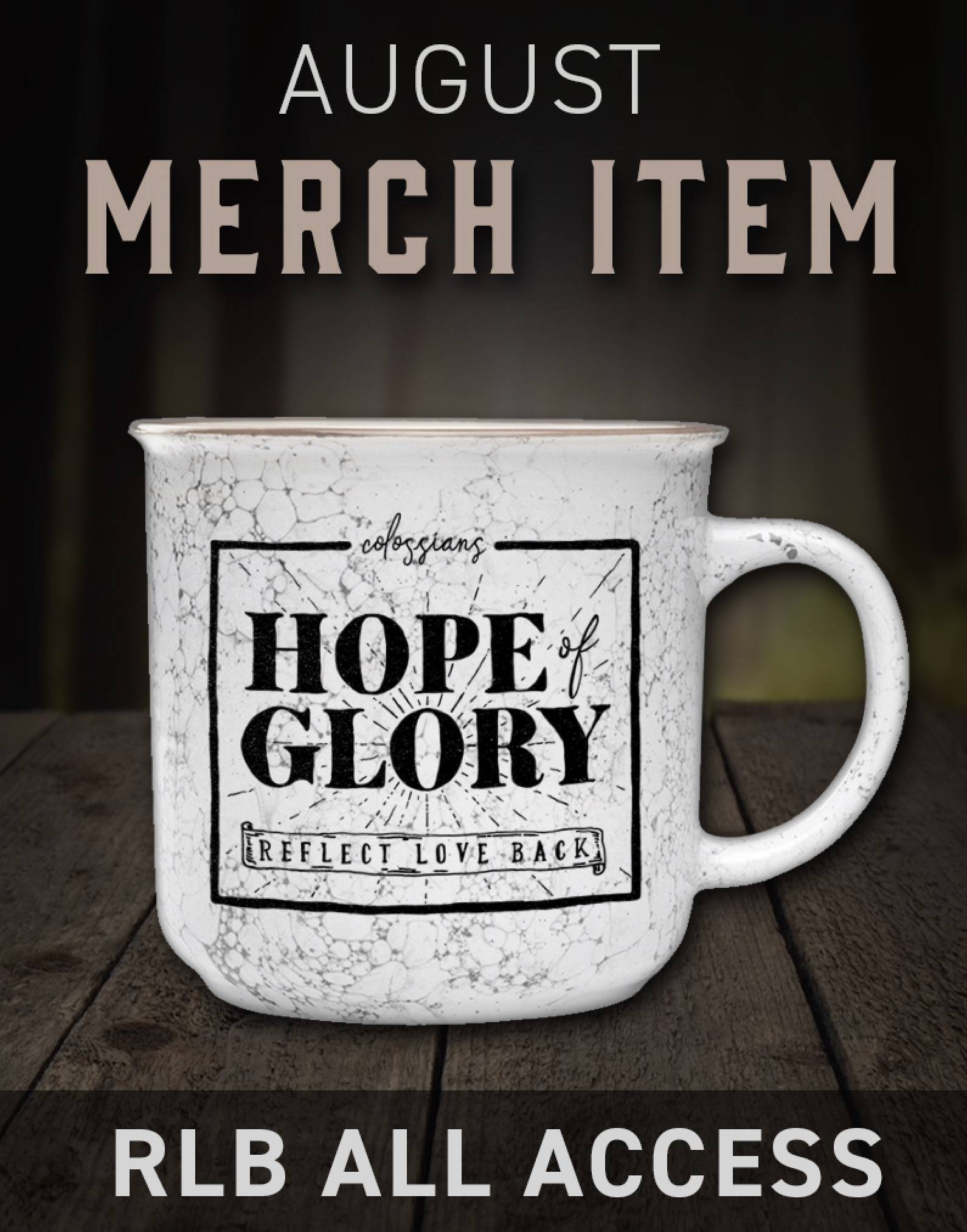 All Access Pass (Digital Only)
Unlimited Access to RLB Library

Over 160 Videos including Morning Devotional, Interviews, Bible Scripts, Music Videos, Recipes & More

New Content Added Monthly
All Access Pass + Merch
Everything included in All Access Pass Digital PLUS

A NEW PIECE OF MERCH EVERY MONTH!

Items may include T-Shirts, Coffee Mugs, Necklaces, Dog Tags, Bracelets

Your input on which merch pieces come next
Ultimate Access + Merch
EVERYTHING INCLUDED IN ALL ACCESS PASS + MERCH INCLUDING:

A Signed Copy of the Reflect Love Back Soundtrack Vol. 1

The Reflect Love Back Companion Journal
Please Note:


*All Proceeds Go to Creating Even More Content to Help Us Connect with God


*We are working to make as many Bible Script Videos as possible free to everyone so that we all can connect with God