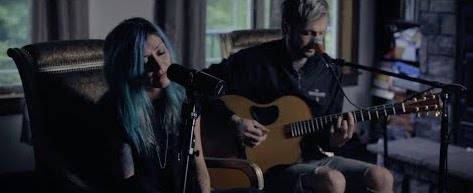 The 12 Week Devotional is the heart of Reflect Love Back. It's the easiest way to learn how to develop a morning and evening rhythm for your daily devotional time. Over 140 thought-provoking videos help you explore the scriptures, ask hard questions and lead you into worship. A one-time purchase gives you lifetime access to the entire 12-week series.
What's Included In the 12 Week Devotional
Encounter the power of God's Word through these cinematic re-tellings of the Scriptures. Step into the transforming power of a renewed mind as you meditate and memorize Bible passages that connect with the theme of each week.
Music is a big part of the Reflect Love Back experience. That's why brand-new, original songs are a part of each series that we release. The songs flow from the essence of what we are learning and help us remember those things in the future.
In these videos, Lacey starts with a ​question and a scripture that has been meaningful to her in learning how to return her life and love to God. You will learn and be stretched as you walk through daily, ten minute commentaries that are based off of the content from Lacey's most recent book The Return.
With custom artwork on each page that was created with this project in mind, your journal gives you a place to records your thoughts creartively as you journey through God's Word in each video. Each week starts with a place to record the questions that you have for God and the prayers that are on your heart.
Please Note:


*All Proceeds Go to Creating Even More Content to Help Us Connect with God


*We are working to make as many Bible Script Videos as possible free to everyone so that we all can connect with God